PROTECTIVE & HEALTHCARE ITEMS
CADILLAC MEDICALCOVER ALL(PPE) IS A SPECIALISED CLOTHING OR EQUIPMENT WORN BY DOCTORS, NURSES & PARAMEDICS. OUR PPE ACTS AS A BARRIER OF 360 DEGREE PROTECTION OF WHOLE BODY & PREVENTS THE HEALTHCARE WORKER FROM COMING IN CONTACT WITHBODY BODY FLUID & BLOOD THAT MAY CONTAIN AN INFECTIOUS AGENT. OUR COVER ALL IS IMPERMEABLE TO BLOOD AND BODY FLUIDS AND MEETS OR EXCEED THE TEST ISO 16603/ASTMF 1670
SPECIFICATION OF COVER ALL : DIFFERENT GSM OF POLYPROPLENE SPUN BONDNONWOVEN IN 3 PLY SANDWICH FORM WITH MIDDLE LAYER OF POLYPROPYLENE EXTRUSION COATING. WE ALSO USE SEAM SEAL TAPE ON STICHING FOR 100% PROTECTION.

CADILLACCUSTOMISE DOCTORS GOWN/NURSES GOWN ARE ALSO AVAILABLE WITH DIFFERENT FABRIC, GSM, DESIGN ALONG WITH SHOE COVER IN BULK QUANTITY.We are also manufacturing washable cotton mask,headcap,Scrub suits for doctors &nurses,Disposable bed sheet,Pillowcover in bulk quantity.
Cadillac Industrial coverall/worker wear/overall are also available with high quality CP fabric which are made from imported branded machine. We are also specialized of manufacturing High visibility jacket,Security uniform & Safety Garments along with its apparels.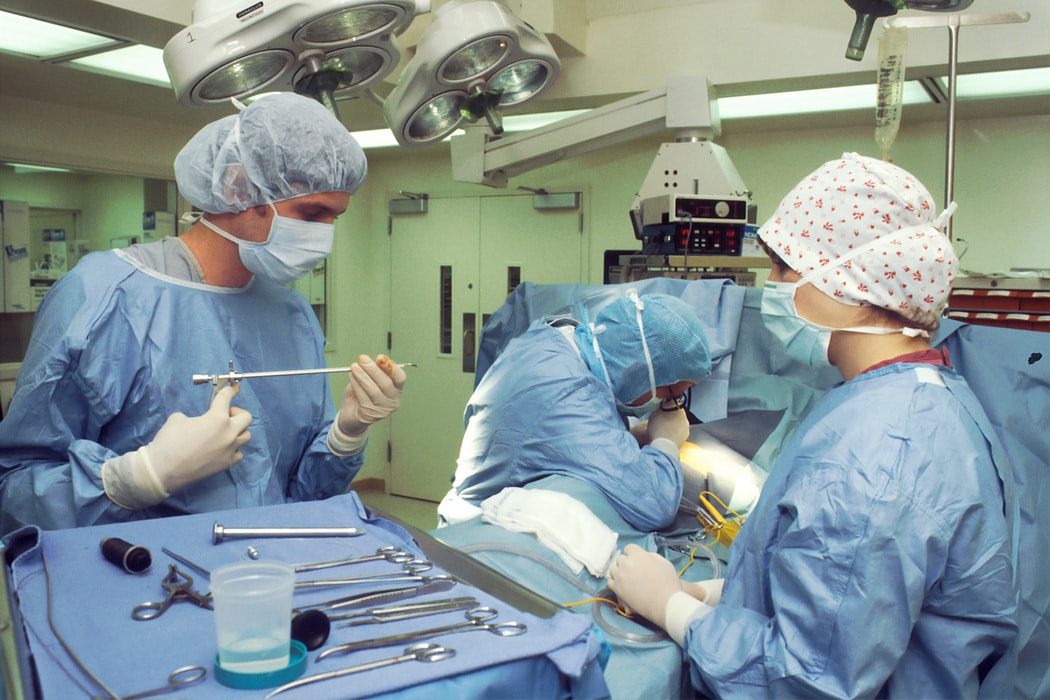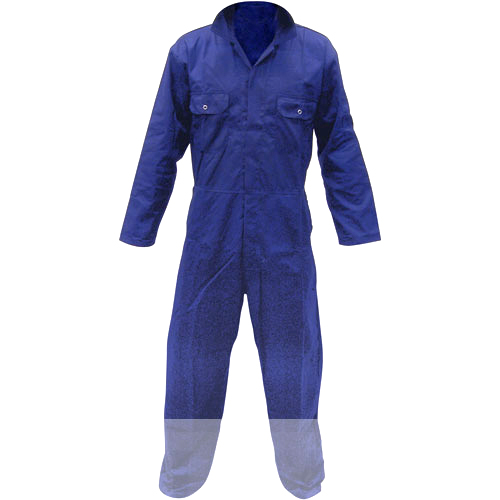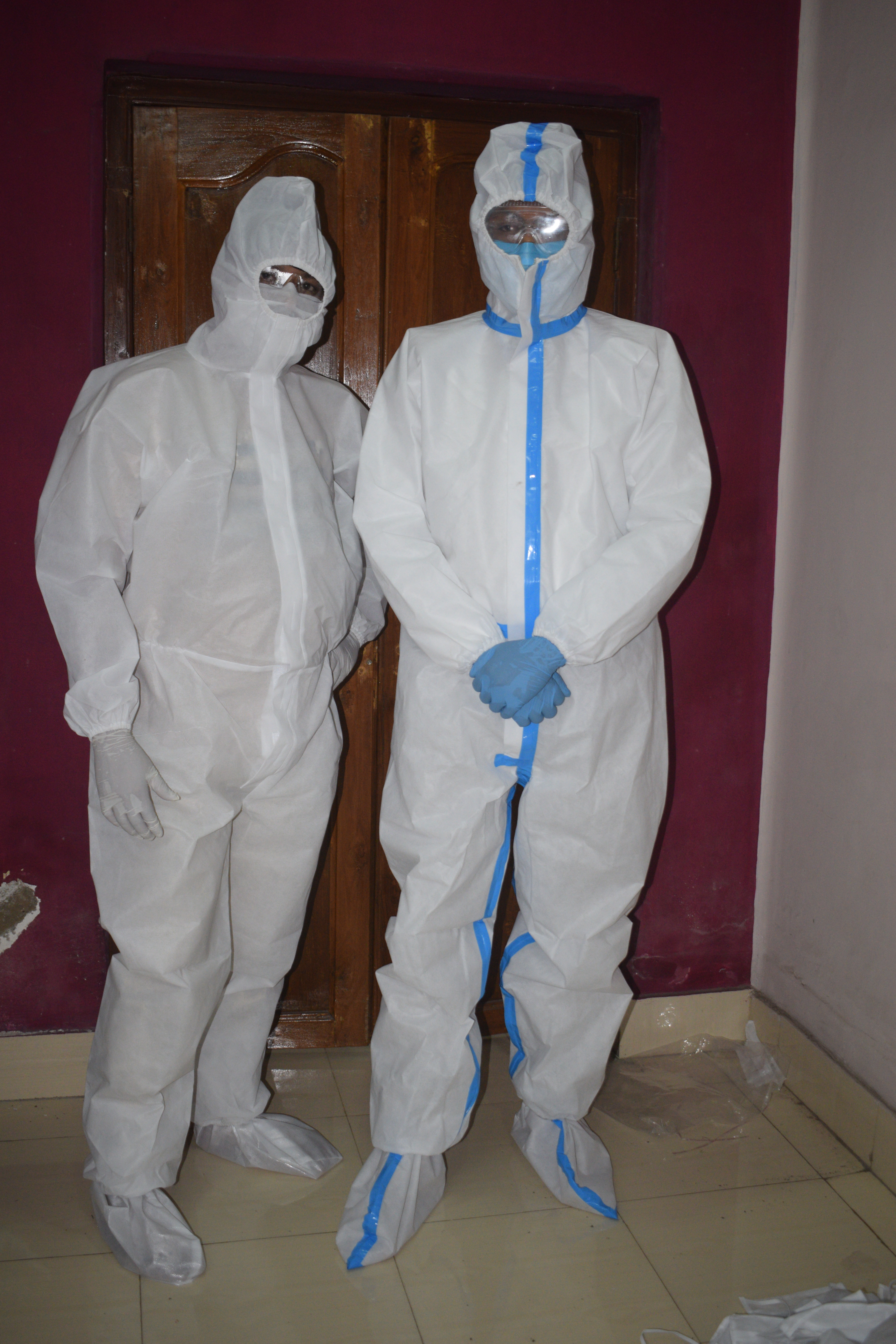 PURAFIL RESPIRATOR :
THIS RESPIRATOR (FACEMASK-PWD-CS) IS AVAILABLE WITH PURAWARD FIBER (PWF) TECHNOLOGY. THE PURAWARD FIBER IS HIGH EFFICIENCY FIBER EMBEDDED WITH COPPER AND SILVER IONS THAT JOINTLY ATTACK BACTERIA AND VIRUSES. PURAWARD FIBER HAS BEEN SUCCESSFULLY APPLIED TO AIR FILTERS, TEXTILES, AND RESPIRATORY MASKS APPROVED BY THE FDA FOR THEIR ANTIBACTERIAL AND ANTIVIRAL PROPERTIES IN SURGICAL ENVIRONMENTS
HIGH EFFICIENCY (99.97%) LOW RESISTANCE
INACTIVATION OF VIRUS & BACTERIA AFTER 5 MINS OF CONTACT (TESTED FROM MICROBAC USA )
INCREASE EFFECTIVENESS AFTER WASHING
LEAK PROOF FITTING
4 LAYERS WITH PURAFIL PURAWARD INSIDE. FDA APPROVED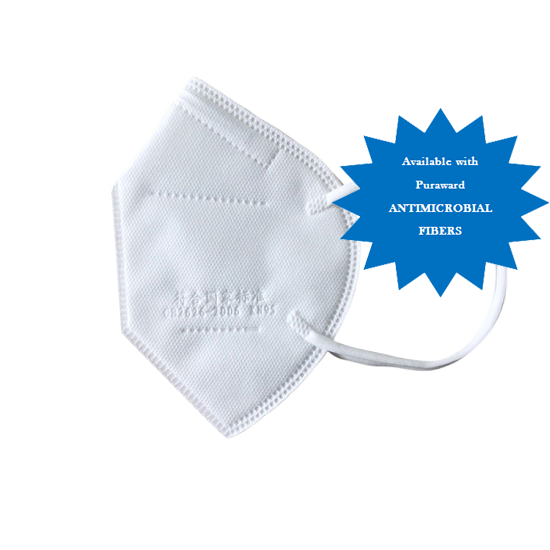 PURAFIL AIR PURIFIER :
PURAFIL AIR PURIFICATION SYSTEM OF MODEL PURA SHIELD 500,1000 & 2000 ARE WORKING ON THE PRINCIPAL OF MULTISTAGE SOLUTION WITH PATENTED PURAWARD & CHEMICAL MEDIA WHICH DESTROY UPTO 99.99% TARGATED BACTERIA & VIRUSES AFTER 5 MIN TO 1 HOUR OF CONTACT ALONG WITH REMOVAL OF TOXIC GASES & DAMGING POLLUTANTS.
VIRUSE :
INFLUENZA (H1N1), (H3N2) (BA2)
AVIAN INFLUENZA A (H9N2), (H5N1)
SARS – COVID
BACTERIA :
METHICILLIN – RESISTANT
STAPHYLOCOCCUS AUREUS
STREPTOCOCCUS PYOGENESES
HAEMOPHILUS INFLUENZA
APPLICATION :
HOSPITALS
ISOLATION WARD
OFFICES BUILDING
CARE CENTER, AIRPORT
LABORATORIES,HOMES CARS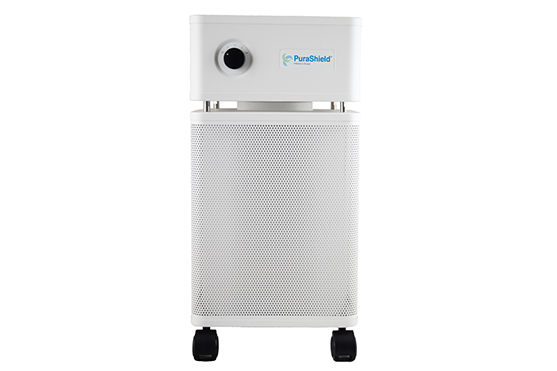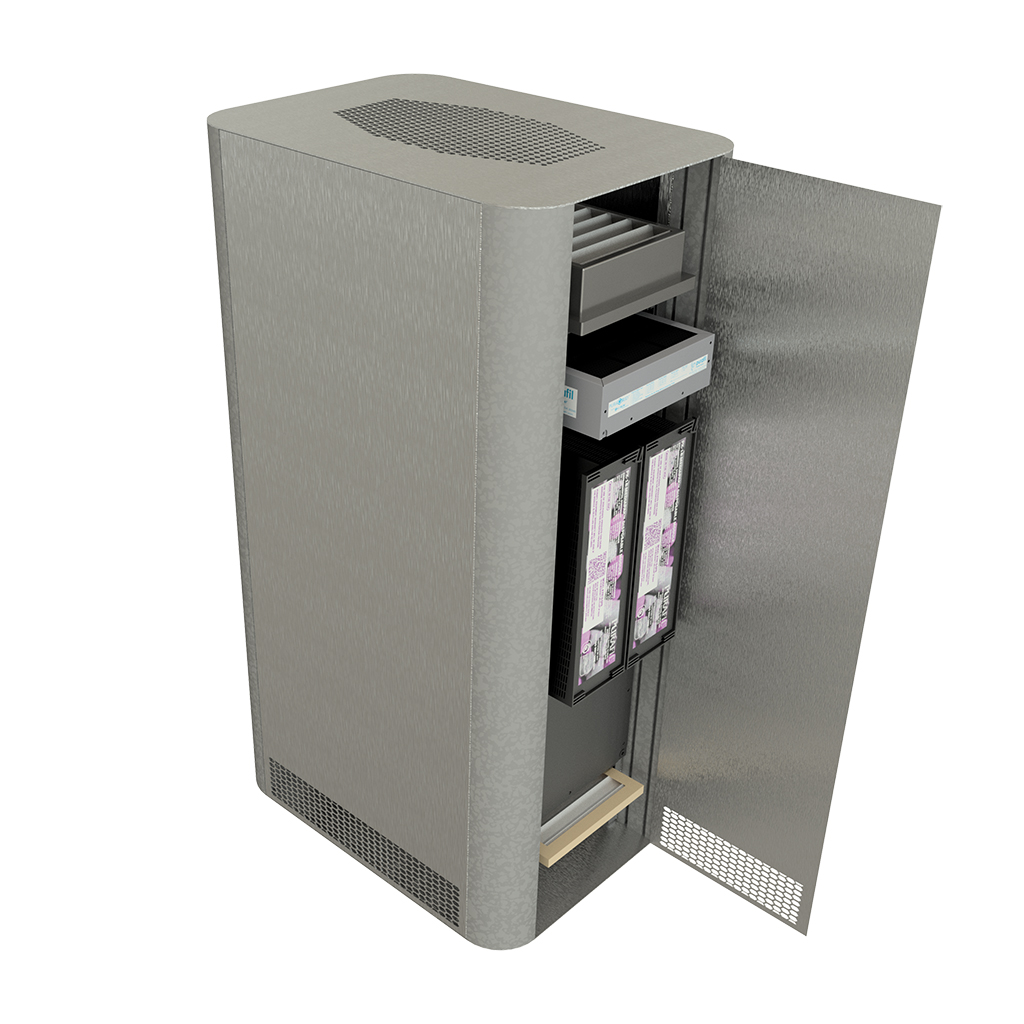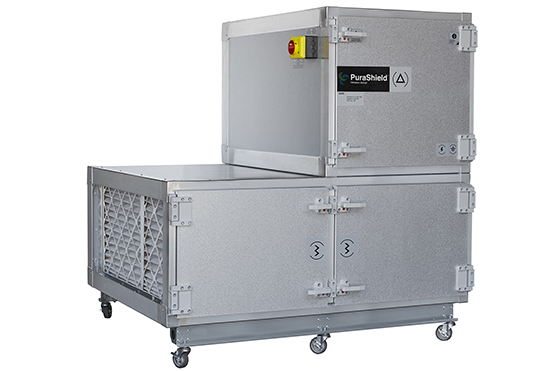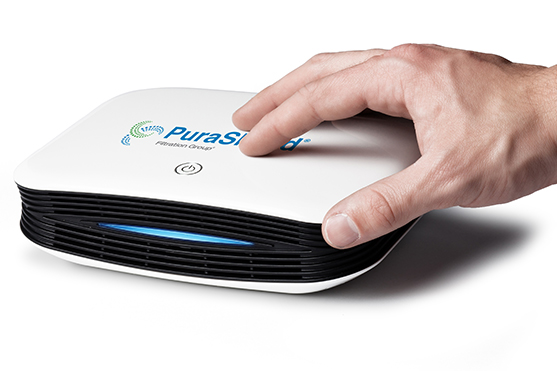 THE PURAFIL EMERGENCY GAS SCRUBBER (EGS):
IS DESIGNED TO CONTROL CATASTROPHIC GAS RELEASES FROM 68 KG (150 LB.) TO OVER 2,727 KG ( 6,000 LB.) WHILE MITIGATING ANY RISK TO HUMAN LIVES IN THE SURROUNDING COMMUNITIES. THIS SCRUBBER PREVENTS TOXIC CHLORINE (Cl 2 ), SULFUR DIOXIDE (SO 2 ), OR AMMONIA (NH 3 ) GAS RELEASES, RESULTING FROM A FAILURE IN THE STORAGE CYLINDER OR SYSTEM, BY PROVIDING IMMEDIATE REMOVAL OF LEAKING GAS. IT IS BUILT FOR INDOOR AND OUTDOOR INSTALLATION AND IT REQUIRES MINIMAL MAINTAINCE INSTEAD OF USING TOXIC LIQUID CAUSTIC TO NEUTRALIZE GASES, THE EGS USES DRY-SCRUBBING MEDIA. IF THE MEDIA IS PROPERLY INSTALLED AND THERE ARE NO RELEASES OF GAS INTO THE EGS, YOU WILL NOT NEED TO REPLACE THE MEDIA. PURAFIL OFFERS FREE MEDIA LIFE ANALYSIS TO ENSURE OPTIMAL MEDIA AND SYSTEM PERFORMANCE.